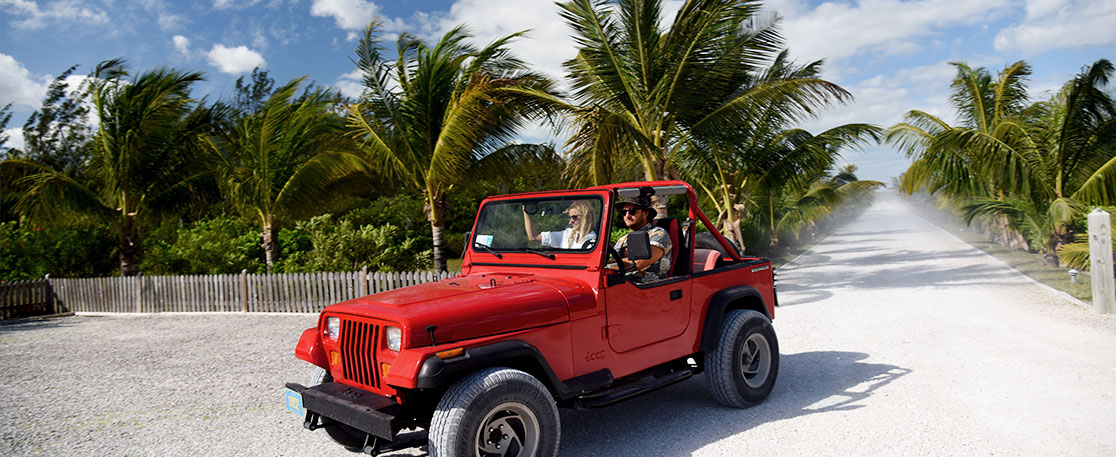 Getting around in The Out Islands
Both hopping from one island to the next and getting around once you're there – is part of the charm and the adventure of an Out Islands vacation.
Though some romantics still hitch rides on fishing smacks and slow-paced mailboats, most Out Island visitors choose more ordinary means of transportation. That's not to say, however, that "getting there" in the islands isn't part of the fun. The mantra of getting around the Out Islands is: Relax, you'll get there. Once you land in the Bahamas Out Islands, you begin traveling on Out Island time and in island style, which means moving at a slower, laid-back pace and having a friendlier, more sociable experience whether you're getting around on foot, by car or by boat.
Taxi Time
Taxis in the Out Islands are a wonderful way to get around, because you not only get a where you're going, you're also apt to get a free history lesson, a guided tour, and personal recommendations (and sometimes even introductions) for restaurants, bars, fishing holes and anything else you're looking for. Read more »
Do It Yourself - Rent a car
If you're planning on doing a lot of touring around an island, it can make sense to rent a car or a jeep, giving you the freedom to explore as you please. Ask about local rentals when you book your hotel as often these are one or two car operations. Read more »
Island Hopping by Boat
Getting around on the water adds a lot of genuine Out Islands charm to inter-island travel. In the Abacos, Exumas and at the north end of Eleuthera (nexus for Harbour Island and Spanish Wells), you can island hop via ferry boats and water taxis if you aren't renting or chartering a boat yourself. Read more »