European Residents: $250 Air/Ferry Credit
Pre-book an air/cruise ferry-inclusive vacation package from Florida for 4 consecutive nights or longer at a participating Bahama Out Island Promotion Board member hotel (single or double occupancy) and get up to a $250 Air/Cruise Ferry Credit. This offer is available to European residents only.
Booking Dates
January 1st, 2024 - January 31st, 2024
Travel Dates
January 2nd, 2024 - October 31st, 2024
Blackout Dates
March 28th, 2024 - March 31st, 2024
July 4th, 2024 - July 7th, 2024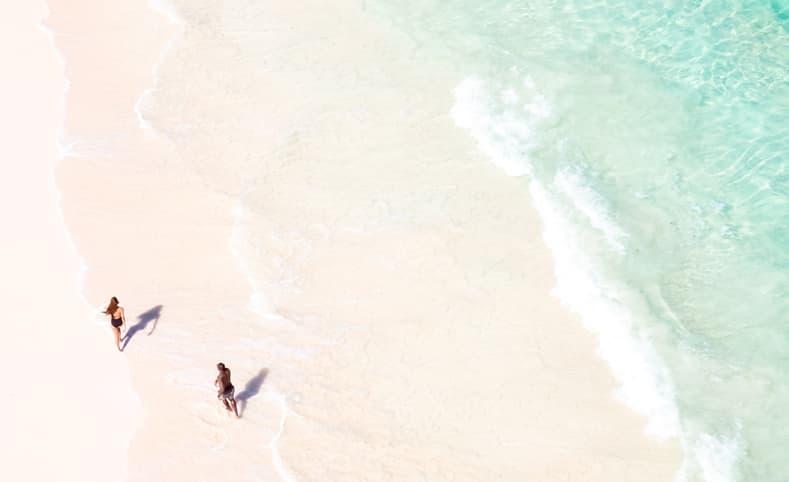 How it Works
There are two easy steps to book this offer.
Book Your Hotel
Contact a participating hotel directly to book your room and mention this offer.
Book Your Flight
Select hotels will book your flight for you and apply your promotional credit to your hotel stay instantly. Or, book your own flight, then show your flight details at your hotel's front desk upon check-in, and your promotional credit will be applied at check-out.
Additional Booking Option
Book with your travel agent, one of the participating tour operators/wholesalers, via Majestic Holidays or BahamaGo .
Participating Properties
The properties below accept the European Residents: $250 Air/Ferry Credit
The Florida/Bahamas $250 USD Air Credit for European Residents offer is based on single or double occupancy bookings for European Residents only. The $250 USD Cruise Ferry Credit offer is based on double occupancy bookings from Ft.Lauderdale; a $125 USD Cruise Ferry Credit offer applies to single occupancy bookings from Ft Lauderdale. NOTE: This applies to Balearia Caribbean's FLL/BIM fast-ferry service. Hotel accommodations must be pre-booked/made before arrival. Limit of one $250 USD Air/Cruise Ferry Credit offer per booked room (or $125 USD Cruise Ferry Credit based on single occupancy per pre-booked room); up to two rooms allowed per booking. Offer valid for new air/cruise ferry-inclusive bookings only from Florida. Passengers must be booked on the same flight/cruise ferry and itinerary. This offer may not be combined with any other Bahama Out Islands Promotion Board air/ferry/fee/fuel credit promotional offer. Cancellation of hotel booking will result in cancellation of associated airline/cruise ferry credit(s). Not valid for group bookings. This offer is subject to availability and may be changed or cancelled at any time. Other restrictions and limitations may apply.