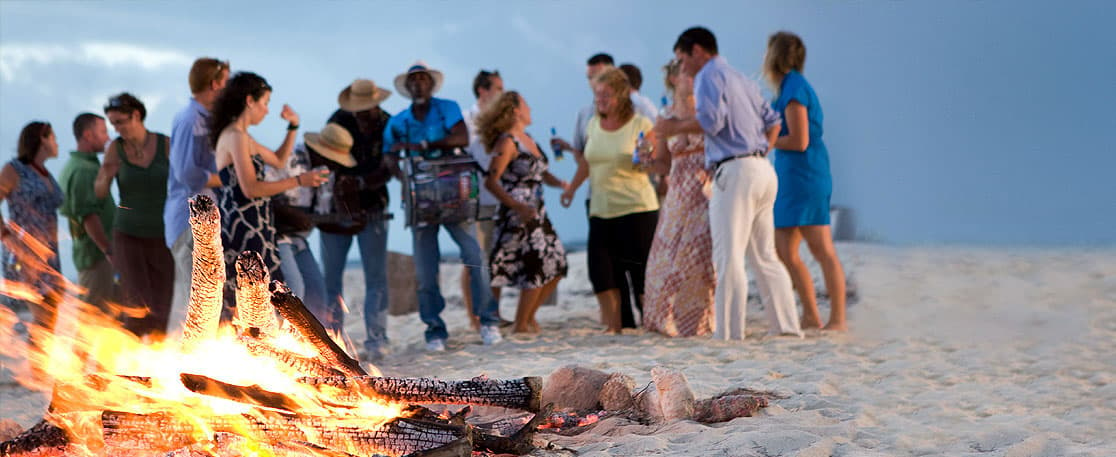 Home to the Most Beautiful Beaches in the World
WELCOME TO THE OUT ISLANDS OF THE BAHAMAS, WHERE TRAVELERS CAN EXPERIENCE A CARIBBEAN VACATION OFF THE BEATEN PATH.
Think of The Out Islands as an undiscovered ocean frontier. Being home to some of the planet's purest waters makes us one the world's ideal vacation destinations for diving, snorkeling, boating, fishing, kayaking, hiking, bird watching, and flying. We offer a number of Bahamas flights and hotel packages along with an extensive list of things to do. As a true sportsman's paradise, you can island-hop and walk the powder-soft sands of the most beautiful beaches in the world while enjoying one of the best island vacations ever — filled with diving, fishing, kayaking, bird-watching adventures.
The Out Islands of The Bahamas are an active Caribbean vacation traveler's paradise full of authentic, off-the-beaten-path vacation destinations with lots to do.
DIVING AND FISHING
Throughout the archipelago, divers and snorkelers explore the rainbow-colored coral gardens of the Out Islands. Adventures abound! Swim with the wild dolphins off the shores of Bimini and explore the mysterious blue holes of Andros. Our crystal-blue water is home to thriving coral reefs, feisty bonefish, and schools of exotic marine life.
BOATING AND SAILING
It's not a true family vacation if boating and sailing aren't involved. Boaters often sail from the sands of Florida to the Out Islands of The Bahamas for once-in-a-lifetime fishing and diving expeditions.
KAYAKING
Miles upon miles of calm Caribbean coastline and tidal creeks await. The Out Islands are a bird-watchers paradise waiting for kayakers to explore. Discover nature-rich hiking trails and paddle through our lush mangrove forests.
BIRDWATCHING
The Out Islands of The Bahamas are where bird-watchers can witness flaming pink flamingos strut in all their flamboyance and search for the rare Bahamas parrot. More than 100 kinds of birds and 43 endemic species call our islands home as part of their migration cycle.