bahamas beaches and vacations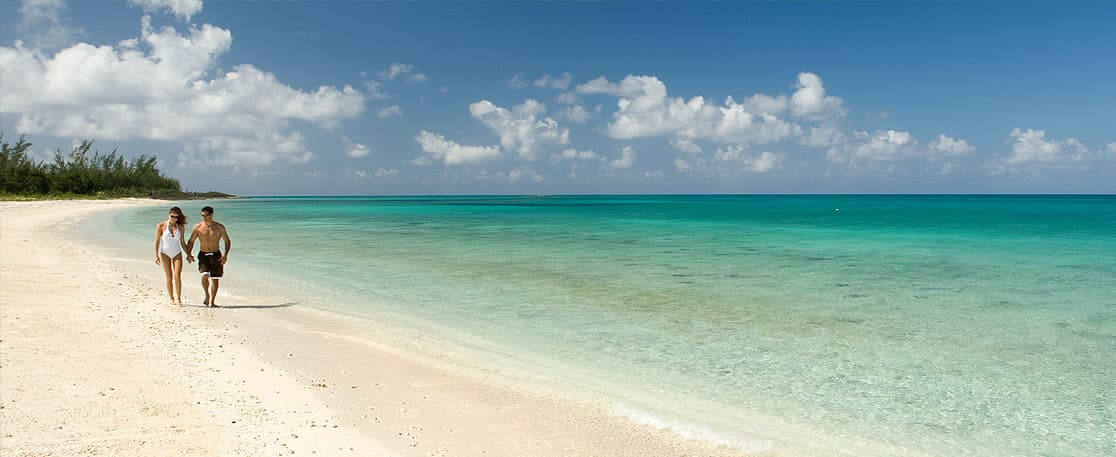 The Best Bahamas Beaches
The Out Islands of The Bahamas have the most beautiful beaches in the Caribbean
Check out these favorite top beaches on each of the Out Islands.
Andros Beaches: Small Hope Bay Beach, Tiamo Beach, Andros Lighthouse Beach
Bimini Beaches: Radio Beach, Bimini Bay Beach
Cat Island Beaches: Fernandez Bay Beach
Eleuthera Beaches: Surfer's Beach
Exuma Beaches: Hamburger Beach, Coco Plum Beach, Three Sisters Beach
Harbour Island Beach: Pink Sand Beaches
Long Island Beaches: The Love Beaches
Fantasizing about a barefoot-on-the-beach wedding or a second honeymoon stroll along the edge of the sea? Day-dreaming about launching a kayak off the sand and into calm, clear water, or finning out to snorkel amid the colorful fish and playful sea turtles? Or perhaps your idea of paradise is simply having the time to settle onto a secluded stretch of warm pink sand during your secluded beach vacation and stare at the ocean until all your stress melts away. Whatever you're looking for in a beautiful beach vacation, the Out Islands of The Bahamas has a special spot waiting for you.
Seven hundred Caribbean islands and each one of them surrounded by clear blue water: Is it any wonder that The Bahamas contain some of the most beautiful beaches in the world? The Out Islands' best beaches rival any that you can find anywhere in the Caribbean—and even better, each comes with the added Out Island attraction of being further from the crowds and closer to nature.
The range of beautiful beaches in The Bahamas Out Islands is dazzling. Many of the most beautiful Bahama beaches are right out in front of the Out Island's finest hotels and beach resorts (that's probably why they built there!). While you'll come across other stunning strands far away from any sign of development, there are spots where yours are sure to be the only footprints that secluded beach will see all day.
One of the most memorable experiences you can have in the Out Islands is to have your beach resort pack you a lunch and then direct you to their favorite "secret" secluded Caribbean beaches. Some (especially on Andros, Acklins and Crooked) may not even have an official name, so feel free to call that beautiful beach your own.