bahamas sailing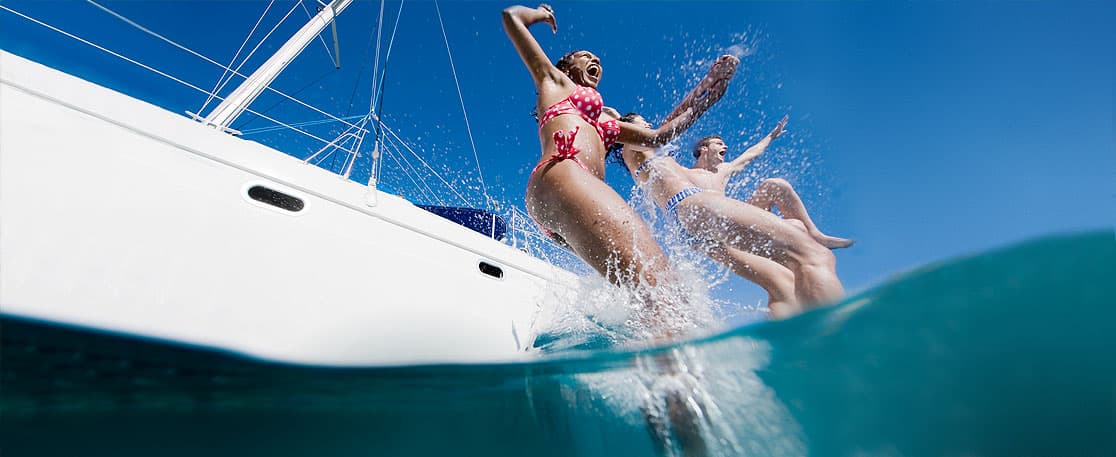 Boating in The Out Islands of The Bahamas
With 100,000 square miles of stunning blue water just begging to be cruised across, swum in and dived into, and captivating islands worth exploring from every angle, the Out Islands are the world's premier boating destination
With 700 separate islands spread across an area of ocean as big as Florida, you know right off that you're not driving a car between the Out Islands. There are no bridges out here connecting the islands. Instead, boats are like the family cars to Out Islanders: Many sail to work in a boat, make their living from a boat, and pile the family into one for the regular Sunday drive and picnic. For travelers, sailing out on the water in a boat is one of true pleasures of visiting the Out Islands of the Bahamas, and it's key to enjoying much of what the island chain has to offer.
Do-it-yourselfers have two choices: Bring Your Own Boat to The Bahamas Out Islands or rent one here. Both are great options. Full-service marinas are available throughout most of the Out Islands, with dockage, fuel, professional assistance, and typical Bahamian friendliness in pointing out where the fish are biting. Larger private boats often make the Gulf Stream sailing by themselves, though relatively small boats race across (especially in the summer, when it's calmer) in groups for mutual support. Bimini is the most popular Caribbean sailing destination for private power boaters. Sailboats, with their longer range often cruise further south.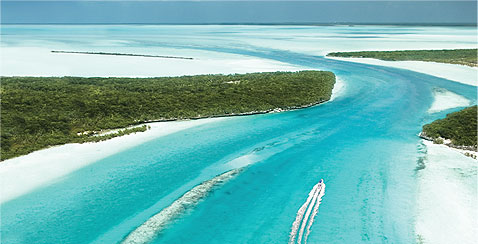 Enjoy our BYOB
(Bring your own Boat)
Specials
$300 Fuel Credit Special
Learn More
If you want to sail the Out Islands live-aboard yacht life but either don't have a boat or it's in a far-away port, charters are available. If the peaceful freedom of The Bahamas Caribbean sailing lifestyle suits you but you're not quite ready to go "bareboat" you can even charter a boat that comes complete with a crew. You let them know where you want to go and what you want to do, and then either help sail the boat (it's the best way to learn) or just sit back and relax while they do all the heavy hauling.
Another option is to get out on the water while still having the comforts of a land-based hotel. Rent a small boat for the duration of your stay, this type of rental is available at nearly every marina in the Out Islands, with the largest selection of sport boats ideal for fishing and diving found in the Exumas.
For more information on entering The Bahamas by private boat, click here.
The Bahamas Marina Guide
Visit our Bahamas Marina Guide for detailed information and specifications on marinas in The Out Islands.