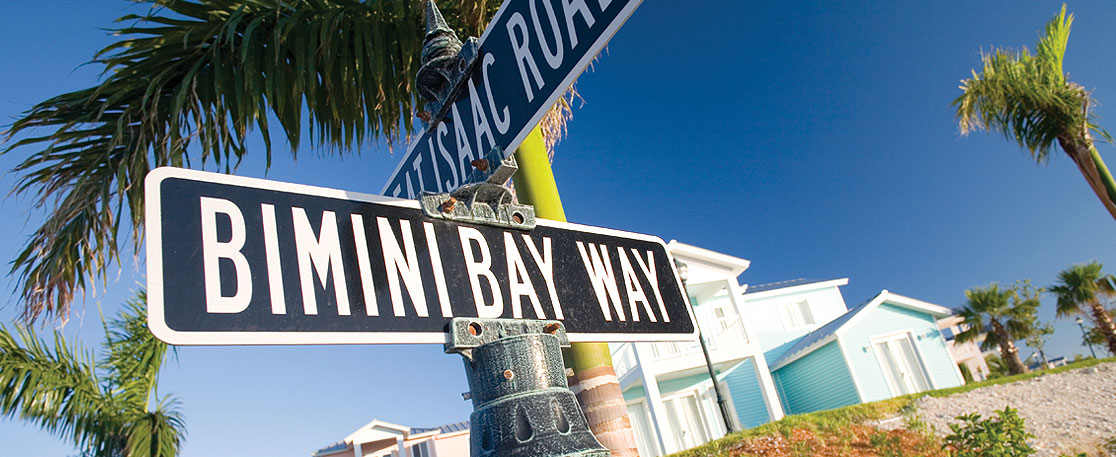 Bimini Island Landmarks, Attractions and Must-See Sights
Bimini is rich with historical landmarks and natural attractions.
Floridians have the luxury of only a 50 mile trip to beautiful Bimini Island, one of the best places on Earth for divers, anglers and explorers. Best known for its sport fishing, one of the big draws for boaters out of Florida, mysterious Bimini also offers a lot of fun for visitors looking for a diverse and sometimes mystic or strange vacation experience.
In 1968, huge limestone blocks off the coast of North Bimini were discovered and are believed to have been once an undersea road to the Lost City of Atlantis. This half-mile stretch of neatly aligned relics, named the Bimini Road, draws divers and all kinds of opinions about the origins of the "road." It's easy to explore, as it's only about in 20 feet of water.
In addition to Bimini Road, Scuba divers, both novice and advanced, have numerous undersea sites to explore from several sunken Spanish galleons; Sapona, a WWI Freighter wreck, as well as the Bimini Wall, plummeting a heart thumping 4000 feet, just to name a few.
Ponce de Leon was thought to have stopped on Bimini Island in his search for the mythical Fountain of Youth in 1513. Some say he heard about it from an Indian tribe when he was governor of Puerto Rico. The Fountain of Youth is believed to exist somewhere in the flats and pools of South Bimini.
Many visitors come to the Biminis to interact with the friendly wild Atlantic spotted dolphins in the open ocean through human-dolphin connection excursions with groups like Wildquest or Bill and Nowdla Keef's Bimini Undersea. There are also daylong ocean safaris for snorkelers and scuba divers with experienced operators like Neal Watson. In sharks are your speed, make time for the Bimini Sharklab, which offers regular tours of its South Bimini research facility to visitors who can't get enough of "Shark Week."
The Healing Hole, just south of Easter Cay is said to provide calming Zen-like experiences to those who bathe in its fresh water sulfur spring pool while Memory Ledge is thought to produce a flood of life's memories to those who lie on the ledge.
For history buffs, Bimini is equally captivating. Ernest Hemingway lived on Bimini from 1935 to 1937, fishing for marlin, tuna and swordfish, drinking extra dry vodka martinis, and writing To Have and Have Not. The Reverend Dr. Martin Luther King, Jr. visited Bimini at least twice, where it is said he worked on some of his most important speeches. Enjoy first-hand accounts of island legend and lore in Alice Town, a settlement dating back to 1848. Make island historian Ashley Saunder's Dolphin House your first stop. A unique structure of shells, sea glass and broken tiles, it is a labor of love and a not-to-be-missed experience.