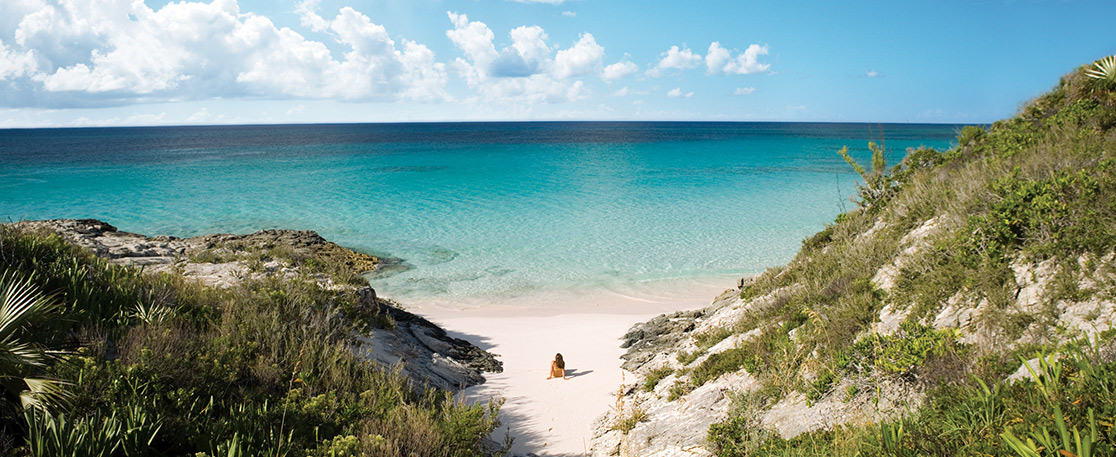 The Out Islands are the Real Bahamas
An Out Islands vacation is the real Bahamas experience, full of natural wonders, wildlife, seemingly endless beaches, and a variety of uniquely Bahamian resorts and boutique hotels.
The Bahamas Out Islands aren't a vacation destination for everyone. The Out Islands are in The Bahamas, but there are no cruise ships here, no high-rise hotels, and no crowds. That's right: It's different out here. The Out Islands appeal to travelers who are true connoisseurs of Caribbean island life, to those who want their tropical vacations to be unique and at their own pace. One visits the Out Islands of The Bahamas to experience authentic off-the-beaten-path destinations and activities. Out Island hoteliers understand this, and specialize in putting together packages that ensure you'll see and experience the best of these Bahamian secluded islands.
When travelers describe what they're searching for in a Caribbean vacation – be it a romantic getaway, wedding or honeymoon, a trip just for the guys or the gals, or a family get-together -- the same things always make the list: Great secluded beaches, beautiful blue water, a variety of exciting outdoor activities and a great hotel or resort where you can totally relax. On all counts, each one of the Bahamas Out Islands ranks among the best of all the Caribbean destinations. In fact, the Bahamas was named the top honeymoon spot in the world by internationally-renowned travel site "Expedia.com". Add to that the uniqueness of Bahamian culture, history and the welcoming laid-back friendliness of the people, and you've found the tropical island vacation you've been dreaming about.
More so than any other Caribbean islands, the Bahamas Out Islands are absolute beach-lovers and water-lovers paradises, offering an unparalleled collection of the region's best beaches, best snorkeling and diving, and best fishing, kayaking, boating and sailing, bird-watching and ecotravel. They also offer a unique culture born of seafaring European adventurers and African heritage and traditions that combine to create the distinctly colorful and decidedly welcoming Bahamian way of life.
The Bahamians also call the Out Islands the "Family Islands." Though many of them may move to the bustling "big city" islands of New Providence (Nassau) and Grand Bahama (Freeport) to work at the glitzy casinos and high-rise hotels, they maintain family connections in the Out Islands and travel back as often as possible. It says a lot that these locals transplants head to the laid-back and friendly Out Islands to get away from the crowded high traffic cruise ship islands from where they live and work. Take the advice of these "experts" and head to the Out Islands to one of the unique resorts and boutique hotels that dot the islands. You'll enjoy smiling faces, friendly service and distinctively Bahamian hospitality.
Plan your next Caribbean beach vacation in The Out Islands, the real Bahamas.»