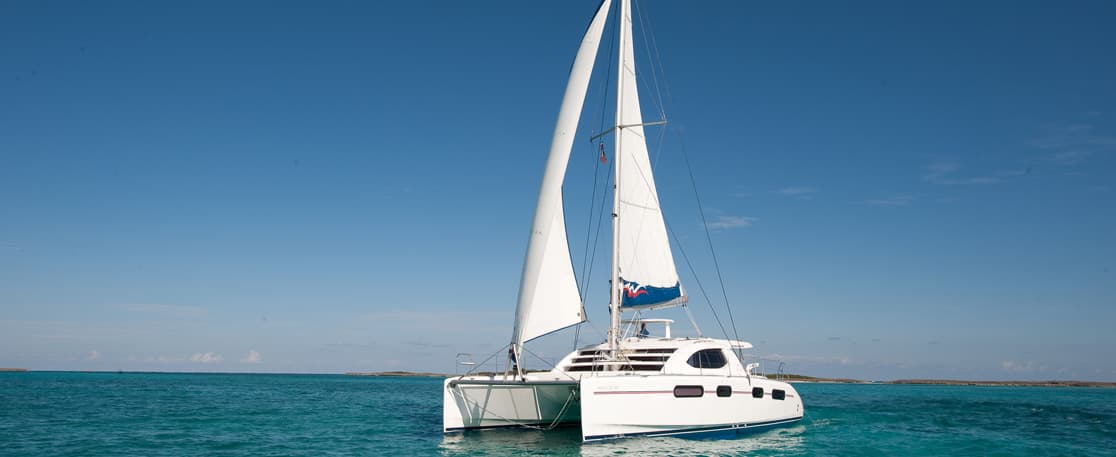 The Abacos are The Sailing Capital of The World
With an entire chain of enchanting islands arrayed around a warm, calm sea, the Abacos are one of the world's best sailing and cruising areas
The Abacos have been The Bahamas' boating capital since colonial times, and whether you're a sailing purist, willing to tack until the last gasp of wind, or a powerboater who throttles up to ensure you're at the anchorage by happy hour's first call, this is truly a yachtie's heaven.
Geographically, The Abacos are simply ideal for boating and sailing. Great Abaco's coastline is scalloped with bays and coves and protected harbors that feature full-service marinas and resorts. The large island also acts like a mainland, with a long string of barrier islands lying off its east coast. In between is the Sea of Abaco, a brilliant-blue body of water that's shallow and protected but still large enough to offer miles and miles of sailing and exploring fun.
Download The Bahamas Marina Guide for detailed information and specifications on marinas in The Out Islands.
In The Abacos, you can truly experience the freedom of sailing and cruising. Each new day offers a world of experiences: go snorkeling or diving in a marine park, bait a line and go fishing, visit the historic Hopetown Lighthouse or the boat builders of Man-o-War Cay, relax on one of the beautiful beaches of Great Guana Cay or Treasure Cay, play pirate at a beach bar, or simply pick a distant spot on the chart and slowly sail there under the blue Bahamian sky. Each evening offers a protected anchorage at a different exotic island. Tie up at a marina or anchor off and dinghy ashore to enjoy a sundowner and the fresh catch of the day at one of Abaco's excellent restaurants. With everyone here to boat and fish and dive, the nightlife ends pretty early, but there's always stargazing from the deck as the boat gently rocks you to sleep.
If you're bringing your own boat over, The Abacos' offer every imaginable support and service, and the marina/resorts add pools and restaurants along with comfortable rooms if any of your crew wants to indulge for a night or two in a bed that doesn't rock. For those flying in, The Abacos' charter companies feature boats of all sizes and styles, from small bareboats to the most luxurious air-conditioned catamarans complete with professional crews. Once you slip the mooring, whether on a sailboat or powerboat, you instantly become part of the Abaco's boating community, a friendly welcoming group of both old and new salts that stay connected by vhf radio and often meet up at happy hours to toast their great fortune to be vacationing afloat in The Bahamas.