romance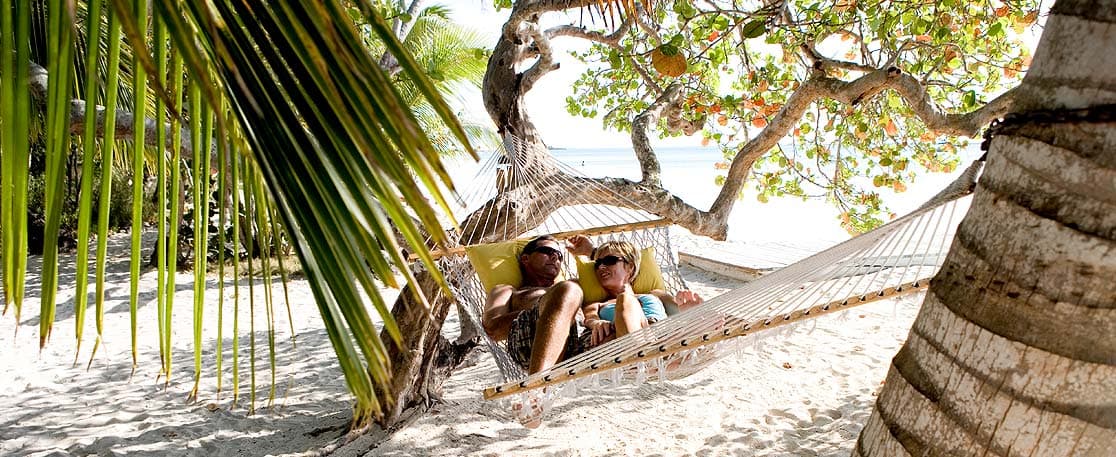 Isn't It Romantic in The Bahamas?
You've heard it a thousand times, the most romantic getaways happen in the Out Islands of The Bahamas. Here, fantasy meets reality.
With our beautiful beaches, balmy ocean breezes and breathtakingly beautiful waters, the Out Islands of The Bahamas capture the essence of romance. Imagine sunsets that slow dance with the sea, sweet floral scents that hang in the air and musical waves that lap the shore and fizzle like soda around your ankles – this is the Out Islands.
Best of all, you'll find yourself on beaches so remote and secluded that you'll feel like they are yours and yours alone. No footprints, no crowds, no reservations for dinner. Just endless expanses to stroll hand-in-hand.
Each and every one of the Out Islands is a picture-perfect destination for a honeymoon or romantic special occasion. Every Out Islands resort has a romance package and they're routinely updated and added, so sign up for updates.
Romantic getaway packages are ideal for:
Babymoons (parents to be)
Wedding Anniversaries
Elopements
Engagements
Recommitment Ceremonies
Romantic Getaways
Vow Renewals
Weddings
Honeymoons
And while the Out Islands capture the essence of romance, there's more to love than our quiet beaches and warm ocean waters. Activities like kayaking, hiking, snorkeling, scuba diving, golf, tennis, sailing, fishing, boating, and more will rejuvenate and restore you.
Some say the hardest part in planning an Out Island dream vacation or romantic honeymoon is choosing which island to discover and which resort to stay. Really, it's not that hard. Just pick one! You won't be disappointed. In fact, the Out Islands are addictive. You'll find yourself returning again and again to experience each of these breathtaking tropical Caribbean gems.