weddings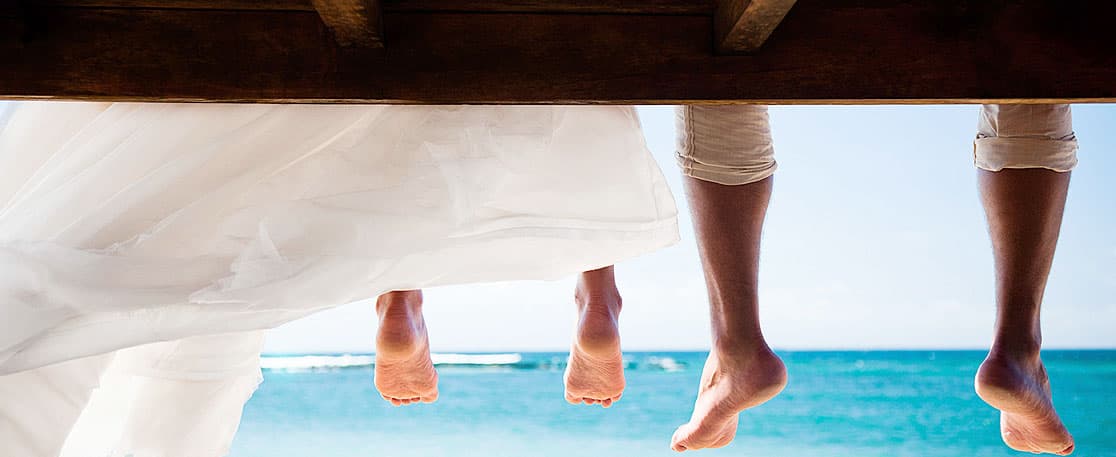 The Perfect Wedding Destinations in The Out Islands of The Bahamas
Have your dream island wedding or reception at one of the Out Islands resorts or hotels.
Island weddings have in recent years become accessible to more couples looking to add an "exotic spin" to their special ceremony. Properly planned, an island wedding can not only save you upwards of $20,000 off the cost of a traditional wedding, it can also turn your island wedding day into an unforgettable "mini-vacation" for you and your guests.
While some people prefer to get married at sunset by the water near their resort, others may choose to exchange their vows amidst the foliage of one of the botanical parks or one of The Bahamas' charming historical churches and landmarks. Regardless of which setting is most amenable to you and yours, there's certainly a dream Caribbean wedding location suitable for all tastes. There are plenty of hotel accommodations to house family, friends, and guests – from lavish full-service luxury resorts to cozy inns, cottages, and villas.
Caribbean weddings are so easy to plan in the Out Islands, especially when you choose to work with the staff and consultants at the resort you are staying. Keep it simple and pick a convenient island wedding package already designed by the resort managers who will work with you every step of the way in creating the island wedding of your dreams.
Contact the resort of your choice directly for more information on Bahamas island weddings and honeymoon destination ideas, options and pricing.