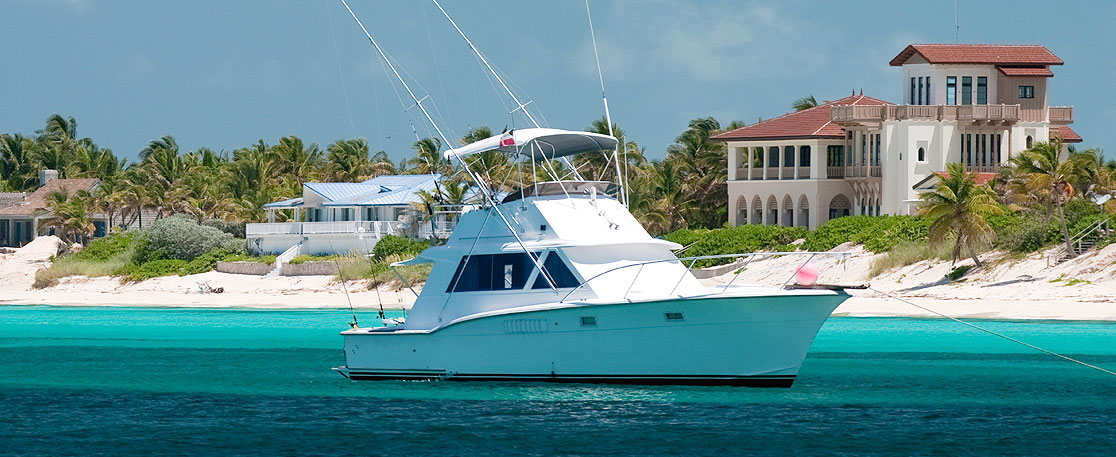 Sailing Your Own Boat Into The Bahamas
Vacationers looking to sail themselves into a Bahamian port should be aware of several requirements. Sailors must clear Customs and Immigration in a Port of Entry. The two major ports are, of course, Freeport and Nassau. When entering the port, fly a yellow quarantine flag and notify Customs. Only the captain may leave the boat until Customs has been cleared.
Everyone onboard must fill out an immigration card and will need the following documents: Passport or birth certificate (U.S. citizens) and official photo I.D. such as driver's license or voter registration card; and Proof of citizenship.
Travelers should also be aware of entry fees in The Bahamas. Boats up to 35 feet long will be charged a $150(USD) entry fee, while boats over 35 feet will pay $300(USD). These fees include a cruising permit, fishing permit, and departure tax for up to four people with no overtime charges for Customs or Immigration. An additional departure tax is charged for more than four passengers. Once you have been cleared, lower the quarantine flag and raise your cruising pennant.
Business hours for Bahamas Customs and Immigration Officers are 9 a.m. to 5 p.m. There is no overtime charge, and officers are on call during holidays and weekends. For additional travel information, check with the Port Authority Department in Nassau at 242-322-1596 or 242-326-7354